"All through your time with us, we will sway you to see the bigger picture and lend your hand to find your place within it. Your individualism and aspirations are important to us and we are steadfast to facilitate you to craft you an exceptional personage, with the capability to comprehend and commune your own dreams in a diverse and international society. That is what a top-notch education is all about."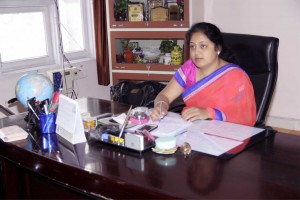 I am fascinated that you are exploring the SSD Girls College of Education, Bathinda, the world acknowledged Group, for quality education and becoming intellectual educators for the growth of the nation.
Let me begin through the affectionate compliments to the Aspirants for Admission to the Prestigious Group, who look towards our institution with high-minded prospects for nurturing their prospective for achieving high class education.
I welcome you in the portals of SSD College of Education, for realizing your thoughts and to formulate the skillful use of opportunities & amenities for transforming yourself into a knowledgeable scientific proficient and a great human being.
With us, you will be benefited from the know-how of elongated existence of academic triumph, Punjab's most gorgeous campus, an intellectual reputation for pioneering research focused on the world's paramount confront, and a proven testimony of ensuring our students receive a very high quality education.
I welcome you to SSD Girls College of Education, and appreciate your parents, for entrusting us to shape your career.
Dr. Anu Malhotra
Principal